12 Days of Giveaways – Day 9
Day 9 of the '12 Days of Giveaways' has arrived! Only a few more days for a chance to win a fun prize! Don't miss out – enter each day! 😉 Congrats to yesterday's winner – Jessica B. – for taking home a signed copy of 'Flora and Ulysses' by Kate DiCamillo.
The big surprise for today's giveaway? Well, there's going to be more than one winner! That's right! Today three different friends will be taking home a prize! Multiple winners = Score! 😉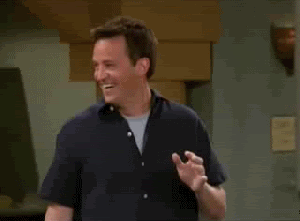 Soooo… wanna know what fantastic prize three people will be taking off my hands? 
A 15 ml bottle of doTerra Essential Oil! Woot!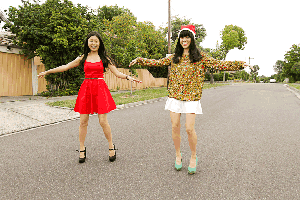 I've got a Peppermint, Cedarwood and Citrus Bliss blend to give away to the lucky winners of today's contest. (One bottle for each winner.) Click on the pictures below to read about their benefits.
Essential Oils are naturally occurring, volatile aromatic compounds that are found in the seeds, bark, stems, roots, flowers, and other parts of plants. In addition to their intrinsic benefits to plants and being beautifully fragrant to people, essential oils have long been used for food preparation, beauty treatment, and health care practices. dōTERRA® Essential oils are gently and carefully distilled from plants that have been patiently harvested at the perfect moment by experienced growers from around the world for ideal extract composition and efficacy. Experienced essential oil users will immediately recognize the superior quality standard for naturally safe, purely effective therapeutic-grade dōTERRA essential oils. Essential oils are used for a wide range of emotional and physical wellness applications. They can be used a single oil at a time or in complex blends in one of three methods: aromatic, topical or internal.
I have personally been using doTerra EO's for almost 2 years and love the comfort in knowing that I can treat my family's health concerns, and make cleaning and personal care products that are natural and non-toxic. Feel free to contact me with any questions you might have about learning how you can incorporate EO's into your daily routine! 😉
Who's ready to incorporate wellness into their life by trying out essential oils? Enter now! Simply click on the red link below to enter this contest! Next click on the box you want to enter (ex. '1 Free Entry'), then the check marked box.The box you're in should grey out, telling you that your entry for that box is complete! You can earn up to 10 entries today!
You can earn additional entries by sharing on social media! Don't forget to leave a comment on this post and follow this blog to receive more entries! And feel free to copy the link and share on Facebook – I will personally enter you three more times if you do a FB share! 🙂 (Message me so I don't miss your share.)
Click here to enter this Rafflecopter giveaway
Hope you enjoy this contest!
** This contest is now over – Congrats to Erica, Erin and Jen B. for each winning a doTerra Essential Oil! 😉
The fine print, blah, blah, blah: Contest ends Sunday, December 21st 11:59pm. Winner will be notified via email. Winner must claim prize w/in 48 hours of notification. Caffeinated Fiction is not responsible for lost or damaged prizes. Prizes cannot be swapped out.
#doterra #12daysofchristmas #12DaysofGiveaways #essentialoils #contest #freestuff